Use ChatGPT On Your Own Data With OpenAIs API
Link LLMs to Your Own Knowledge Base
Live on 16. August 2023 | 16:00 - 17:30 CEST
Fullstack Live Event starts in
Models like GPT are super powerful, but they often lack domain-specific knowledge to use them in a business context. In this session, Leonard Püttmann, Developer Advocate at Kern AI, will show you some neat tricks on how you can enrich models like GPT easily with your own data. You'll get some insights on:
how to embed your documents

set up a vector database

use OpenAIs API

how to enrich GPT prompts for using specific tasks.
and more.
Join now to see what a finished interface for an LLM connected to your knowledge base can look like.
*Intermediate knowledge of Python, as well as an understanding of basic machine learning concepts is required.
Leonard Püttman - Kern AI
Leonard Püttmann is a data scientist and developer advocate at Kern AI.
He studied economics at the Hochschule Düsseldorf but quickly found his way into the world of machine learning . His domain of expertise is natural language processing (NLP), but he's also interested in classical machine learning topics, as well as cloud computing. At the moment, Leonard is most interested in getting language models efficiently into production. He's also an avid tea drinker and always happy to talk about all things data and ML over a hot cup of tea.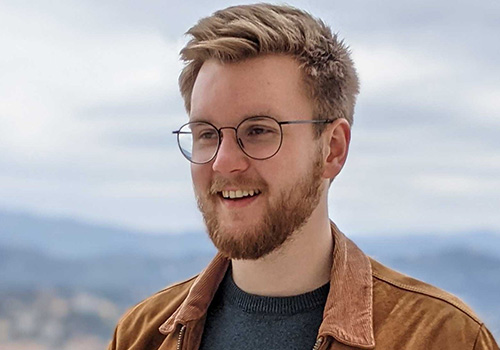 Register Here and Get Your Free Access!
Registration has ended! But you are welcome to join us again for the next Live-Events!
Want To See More Content Around AI, ML and LLM?
Our Fullstack Experience gives you exclusive access to all live events and events recordings for 3 months, as well as exclusive magazines, blog articles and more!
You're all set! Grab a pen and paper and simply check back in at the time of the event to participate. In the meantime, take a look at what else we have to offer on the topic of machine learning and artificial intelligence below.
Fullstack subscribers have free access to the Live Event. In addition, Fullstack subscribers also have access to the recording of the live event for three months. Register your Fullstack Access now and benefit from this and future groundbreaking Fullstack Live Events.
Recording Available Until 19.09.2023
Gain invaluable insights to confidently navigate the exciting yet complex world of Artificial Intelligence and Machine Learning.
Recording Available Until 20.09.2023
Are Open Source Models Like Chat GPT Unethical? Find out in this Keynote Speech.
Learn all about the importance of data quality, adaptive AI and concept drift, generative AI, and much more.