From 0 to Components Library
Web Components and Storybook
Recording available until November 10th
From 0 to Components Library
Web Components and Storybook
Recording is available until November 10th
Web development has changed dramatically in the past few years. Today, more than ever, when you build your front-end application, you will probably want to reuse components across your application. So, how can we do that?
We will dive into the ways we can build a components library. We will start by understanding what a design system is and its relation to a components library. Then, we will talk about Web Components API, Stencil or Lit and Storybook which can help us build the library.
Der zweite Teil ist weiterführenden Themen gewidmet. Zustandsverwaltung ist der erste Themenbereich, der anhand eines komplexen Beispiels illustriert wird. Zweitens geht es um SvelteKit, das die Rolle der wichtigsten Infrastruktur innehat: alles, was eine komplette Anwendung außer reiner Komponenten sonst noch braucht.
Zustandsverwaltung: der reaktive Svelte-Weg

Stores und Subscriptions

Kontexte für geteilte Informationen – oder APIs!

Rahmenwerk für die vollständige Anwendung: SvelteKit

Routing

Seiten und Endpunkte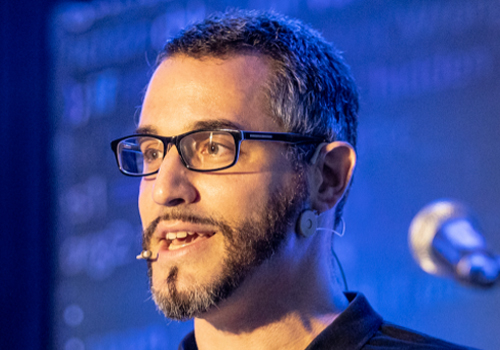 sparXys
Gil Fink is a web development expert, Web Technologies GDE, Microsoft Development Technologies MVP, and sparXys CEO. He is currently consulting for various enterprises and companies, where he helps to develop web-based solutions. He is also co-author of several Microsoft Official Courses (MOCs) and training kits and co-author of the "Pro Single Page Application Development" book (Apress).
Users with devmio Fullstack Access can participate for free. If you already have Fullstack Access click here.
If you do not have Fullstack  Access yet, Sign Up now and participate in the live event.
Fullstack Access – Expand your knowledge
With Fullstack Access you enjoy everything the platform has to offer and stay ahead of the game.