Personalize GPT With Your Data
Using GPT for Retrieval Augmented Generation
Recording available until 21. February 2024
This Fullstack Live Event Has Ended
The advent of GPT models has revolutionized the concept of "chat using your own data", making it a popular use case. The premise is simple: link this potent language model to your data, thereby crafting a unique, personalized version of GPT.
While the initial setup is easy, real-world applications require careful consideration. In this Fullstack Live Event, we will explore the mechanisms utilized by Kern AI's software, providing a comprehensive understanding of the steps necessary to excel in this domain. We will dive into important aspects such as
maintaining high data quality

managing multilingualism

handling sensitive private information within your data
While having intermediate knowledge and a basic understanding of machine learning is advantageous, newcomers to these concepts are equally welcome to join and learn with us!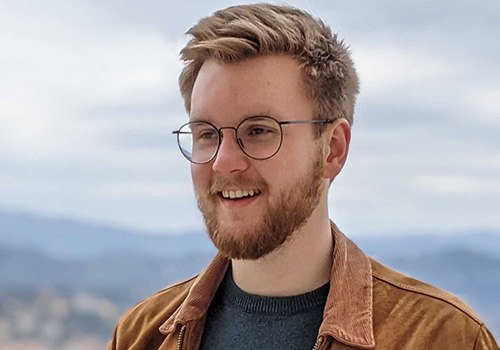 Leonard Püttman - Kern AI
Leonard Püttmann is a data scientist and developer advocate at Kern AI.
He studied economics at the Hochschule Düsseldorf but quickly found his way into the world of machine learning . His domain of expertise is natural language processing (NLP), but he's also interested in classical machine learning topics, as well as cloud computing. 
At the moment, Leonard is most interested in getting language models efficiently into production. He's also an avid tea drinker and always happy to talk about all things data and ML over a hot cup of tea.
Register Now and Join Our Fullstack Live Event
You're all set! Grab a pen and paper and simply check back in at the time of the event to participate. Want to see more Fullstack Live Events? Browse through the complete list of events here.
Fullstack Experience members have free access to all Live Events – past, present and future. In addition, Fullstack members also have access to the recording of all live events for three months.
Register your Fullstack Experience now and benefit from this and future groundbreaking Fullstack Live Events.
Is Your Team Larger Than 16 Employees?
We can help you master digitalization by giving your team unlimited and groundbreaking software know-how including interactive online workshops, thousands of articles, infographics, topic deep dives and much more!
Get In Touch and we can guide you through the best fit for your team!
Add-Ons: up to 25 % Sale on Conferences & Training Events*
Add-Ons: up to 25 % Sale on Akademy & FLEX Camps*
Discounts on Conferences, Training & Akademy Events*
6 Month Access to Video Recordings of Your Conferences
Certificates of Participation in Conferences, Training & Academy Events*
Access to Slides & Presentations of Conferences Attended
No Administrative Overhead
*Training events & Academy will be available soon